Dance Class Studio Performance & Competition Teams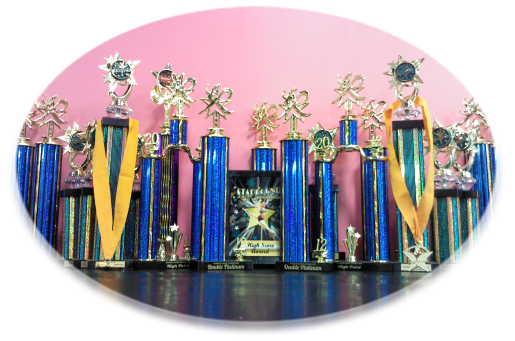 What is DCS Company?
The Dance Class Studio Performance/Competition Company Team is comprised of dancers who are motivated and dedicated to dance and want to explore ways to become the best dancer they can be.
The art of dance allows oneself to improve and meet goals through self discipline, practice, and personal commitment. Being part of our team teaches camaraderie, loyalty, honor to commitment, time management, leadership skills, cooperation, collaboration, responsibility, dependability, sportsmanship, trust and teamwork among so many other life skills. Like most things, the harder you work, the more you will receive in return.
Performing on stage and competing helps build confidence, polish, poise, self esteem, and excitement.
The dancers take assigned classes weekly that will enhance their education so they are well-rounded in technique and multiple styles of dance. Progress is simple to follow as the dancers themselves can easily set goals, as well as their teachers.
Below is a list of some of the venues where our Company has performed and will be returning:
Warren Christmas Tree Fest
Christmas Gift and Hobby Show
Indianapolis Symphony Orchestra Events
University High School Half Time Shows
Monon Center Recital in Carmel
Clay Terrace Family Days
UPS Special Ceremonies
Indianapolis Pacers
Company Lock In
Various Dance & Talent Competitions
Not only do we have trophies and plaques on display in our waiting room but our dancers also have received many "special" awards such as The Al Gilbert Award for Tap, Best Overall Tap Group, The Diamond Award for most polished dance of the day, Best Precision, Best Formations, Fabulous Feet and numerous judges choice awards. Many of our dancers have also received scholarship honors.
To become part of the special group, please contact us at rhondadancer@yahoo.com
Directors : Rhonda Kaspar & Catherine Kutemeier